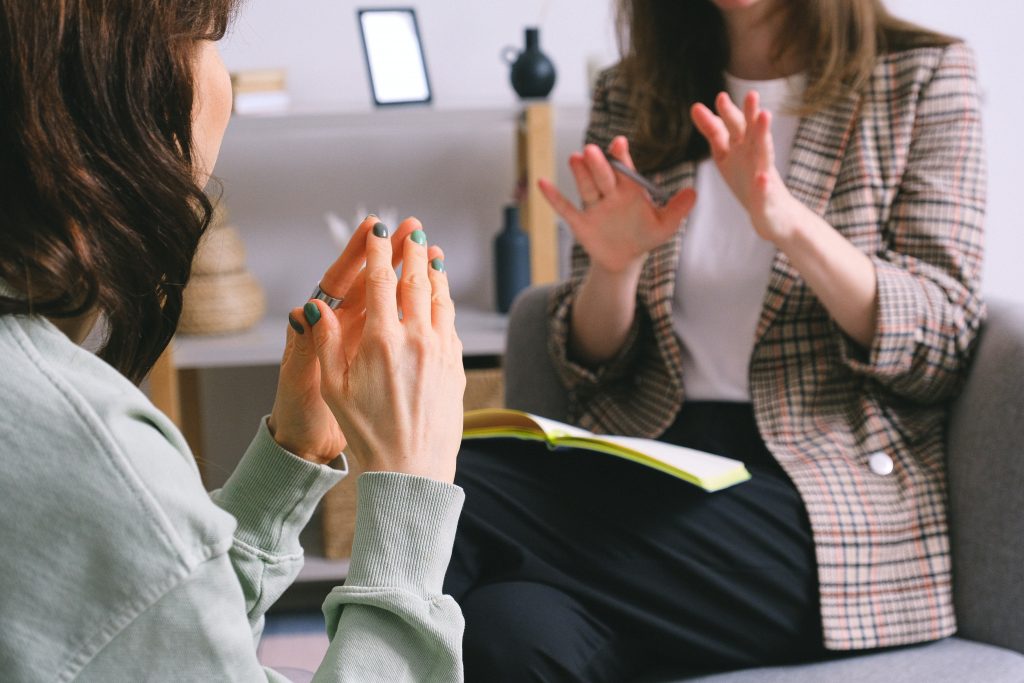 Career disappointments are inevitable, and they can hit you hard. Whether it's a missed promotion, a failed project, unsuccessful job interviews or a rejection letter, setbacks can be demotivating, frustrating, and even painful. However, the way you respond to these disappointments can make all the difference in your future success.
Here are some strategies for moving forward when your career results fall short:
Stop and step back
Sometimes, it's necessary to take a break and step away from the situation to gain perspective and clarity. This could involve taking a day off work, going for a walk, practising mindfulness or meditation, or engaging in a hobby or activity that you enjoy. By taking a step back, you can give yourself space to process your emotions, reflect on the situation, and come up with a plan of action. Taking a break can also help you recharge and regain the motivation and energy you need to move forward.
Acknowledge your feelings
Feeling disappointed, frustrated, or even angry is normal when things don't go as planned. Don't ignore your emotions; don't let them consume you, either. Take some time to reflect on how you're feeling, and try to identify the root cause of your disappointment. Sometimes, the reason for our disappointment can be different than what we initially thought. It could be a feeling of not being recognized, feeling undervalued, or feeling like you have not met your own expectations. Once you have a better understanding of your feelings, it will be easier to move forward.
Reframe the situation and look at the bigger picture
It's easy to see a career disappointment as a failure, but that's not always the case. Reframe the situation and see it as a learning opportunity. What did you gain from the experience? What did you learn about yourself, your skills, and your goals? How can you apply that knowledge in the future? By viewing the situation in a different light, you can start to see the positive aspects of it, which can help you move on.
Seek feedback
Feedback can be hard to hear, especially when it's negative. However, constructive criticism can help you identify areas for improvement and grow as a professional. Seek feedback from your colleagues, mentors, or supervisors, and be open to their suggestions. Ask for specific examples of what you could have done differently, and use this feedback to inform your future decisions. Keep in mind that feedback is not a reflection of your worth but rather an opportunity to improve.
Network with others who have faced similar challenges
One of the best ways to deal with a professional setback is to talk with others who have faced similar challenges. By networking with people who are in your field, you can learn from their experiences and get advice on how they overcame their own obstacles. You may also find that these individuals offer support during times of difficulty and celebrate your successes when they occur.
One of the most important things I've learned through my career is that there are no mistakes; everything happens for a reason (and often more than one). When something doesn't work out as planned, look for the silver lining!
Reassess your goals
A career disappointment can indicate that your goals or expectations need adjustment. Take some time to reassess your goals and ask yourself if they're still aligned with your values, skills, and interests. If not, consider redefining your goals or exploring new career paths. Remember, it's okay to change your goals and aspirations over time. It's better to recognize when they are no longer serving you than to continue pursuing something that no longer feels meaningful.
Take action
Once you've acknowledged your feelings, reframed the situation, sought feedback and other perspectives, and reassessed your goals, it's time to take action. Identify specific steps you can take to move forward and achieve your objectives. These could include networking, upskilling, volunteering, or seeking new opportunities. It's important to be proactive and take control of your career. Don't wait for opportunities to come to you; create them yourself.
Find a mentor or coach who can help you
If you're struggling to navigate career disappointments on your own, consider seeking the help of a mentor or a coach. They can provide you with personalized guidance, support, and accountability as you work through your challenges and pursue your goals. They help you stay focused, motivated, and accountable as you navigate the ups and downs of your career journey. Don't hesitate to reach out for help when you need it.
Practice resilience
Finally, remember that setbacks are a part of life, and they don't define your worth or potential. Practice resilience by cultivating a positive mindset, seeking support from your network, and taking care of your physical and emotional well-being. Resilience is about bouncing back from setbacks and continuing to move forward despite challenges. It's not about never experiencing setbacks but rather about how you handle them when they occur.
In summary, navigating career disappointments requires a combination of emotional intelligence, self-reflection, resilience, and action. Acknowledging your feelings, seeking feedback, and networking with others to learn from different perspectives is important. Reframe the situation, reassess your goals, and take proactive steps towards achieving them. Additionally, taking a step back and practising self-care can be crucial in maintaining your well-being and mental health during times of professional adversity.
You can overcome challenges and succeed in your career with the right mindset and support. By following these strategies, you can learn from your setbacks, grow as a professional, and ultimately achieve success in your career. Remember, setbacks are not the end of the road but rather an opportunity to pivot and move towards a brighter future.
---
If you're struggling with your career and need personalized guidance and support, don't hesitate to book a consultation call with me. Together, we can work through your challenges and develop a plan that works for you. Book your consultation call today, and let's start navigating your career journey together.
Book a Career Consultation call here.
---
If you're looking to set healthy boundaries in your personal or professional life, I've got you covered! Sign up today to receive my free guide on setting healthy boundaries. In this guide, you'll learn practical tips and strategies for identifying your boundaries, communicating them effectively, and maintaining them over time. With the help of this guide, you'll be able to establish clear and respectful boundaries that promote your well-being and enable you to thrive. So why wait? Sign up now here and take the first step towards a happier, healthier life.